About Us
For over 20 years, Chicago Pet Care has provided reliable and honest pet care for busy residents in Chicago. As pet owners, we understand how pets change our lives and are a part of the home. That is why we provide such loving care - we know your pets mean the world. We understand there is no place like home. When you entrust us with your beloved family members, we come to them... Caring for your dog, cat, and other pets in the comfort of the place that they love best.
We take caring for pets very seriously
Each pet's unique characteristics and behavior are accommodated with customized visits. The dependable professionalism you can expect from Chicago Pet Care is based on genuine concern for each pet in our care. Our goal is to provide high quality service that meets your pets' specific needs and fits with your schedule. You can be confident that you are leaving your pet in good hands with our competitively priced services.


We will care for just about all types of household pets. While our primary focus is on dogs and cats, we will also care for ferrets, guinea pigs, hamsters, rats, mice, rabbits, fish, snakes, lizards, and any other pet that does not pose a threat to our pet care providers.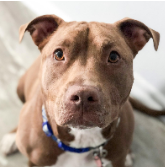 We serve the following areas in

Chicago

:
Andersonville
Bucktown
Edgewater
Gold Coast
Lakeview
Lincoln Park
Old Town
Ravenswood
Roscoe Village
Chicago Snow, Heat or Rain?
We can handle it. Barring a state of emergency, we will be there to make sure your pet gets the care that they deserve. We will towel off your pup after a rainy or snowy walk, and make certain that they don't overheat during the warmer months.